Participants can register to paint a masterpiece alone or with a friend. For a modest registration fee (local and regional sponsors help keep the cost affordable for all), participants receive an assigned 5 foot by 5 foot square on the street, and an event bag containing all the supplies needed to paint: a primary color water based tempera paint set plus black and white, one narrow brush for lining and one wide brush for filling, chalk for sketching, cups, stirrers and instructions for mixing colors, a logo T-shirt (a new logo is developed each year), and giveaway goodies from sponsors. Pre-registration is advised with a deadline approximately one day before the event. Registrations at a slightly higher fee are accepted the day of the event and during the event as "walk-ons". All registrations are taken on a first-come, first-served basis.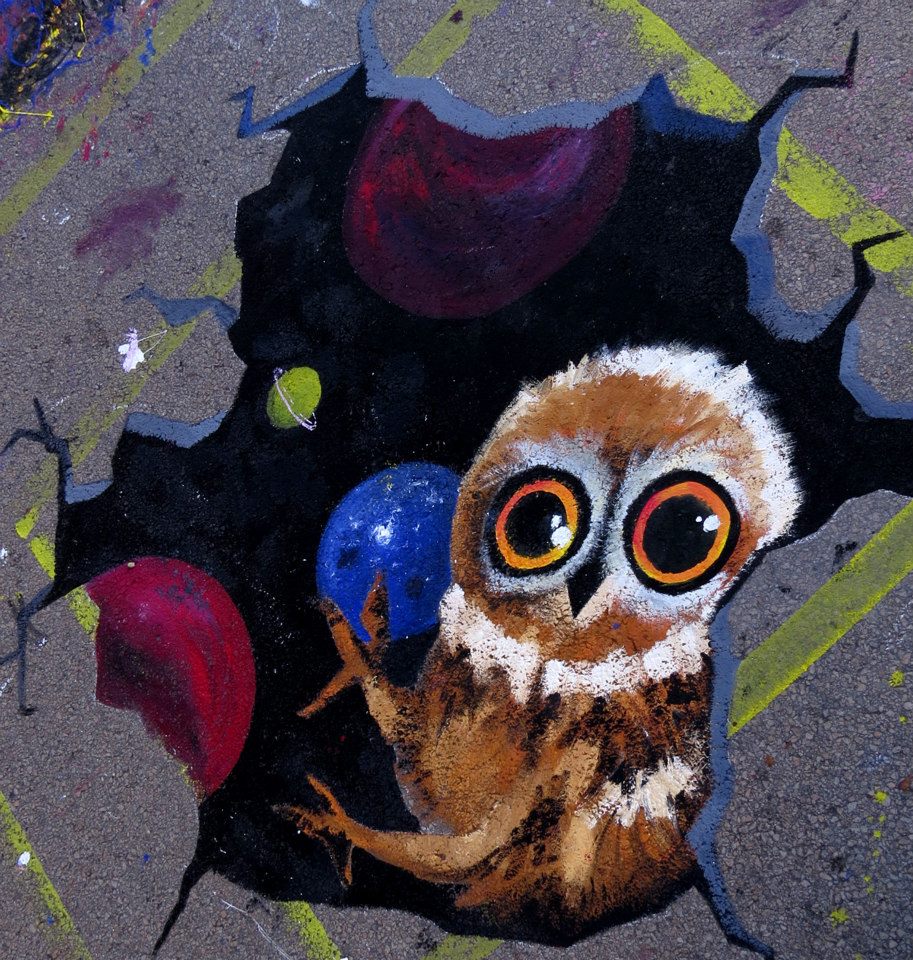 Additional Registering Information
Multiple participants must register together to reserve adjacent squares. Squares purchased for multiple names will need to be picked up under the purchasers' name.
Only one t-shirt and bag of supplies per each purchased square.
You can "request" a section to be in (please see for square layout below). We try ourbest to accommodate everyone, but please note that early registration is important to "request" a specific area. This is a first come first request basis.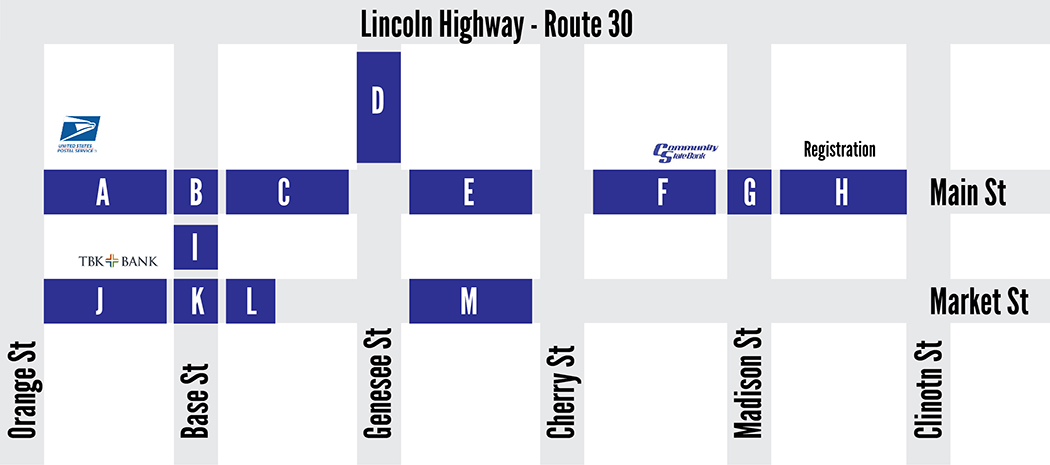 Pick your exact square location! MUST USE a DESKTOP or LAPTOP computer to select squares. Mobile phones do not work correctly.
Square/Ticket: $13 (no additional fees this year!)
Before 4:00 PM, Thursday, September 19, 2019
Before 4:00 PM, Thursday, September 19, 2019
Square/Ticket: $13 per square/ticket
City of Morrison
200 West Main Street
Morrison, IL 61270
Must be received no later than Thursday,
September 19th, 2019.
Square/Ticket: $13 per square/ticket
CAPA
P.O. Box 45
Morrison, IL 61270
Tickets purchased the day of the event are $18 per square/ticket.
ITEMS INCLUDED
5×5 ft square
paint – primary colors & black & white
narrow brush
wide brush
chalk
cups
stirrers
instructions on mixing
plate for mixing
tshirt
water basin located near squares
free giveaway goodies
THINGS TO BRING – OPTIONAL
towel/pad to sit on
sponges
sunglasses
sunblock
camping chair
glitter
paint roller
camera
friends!!!!